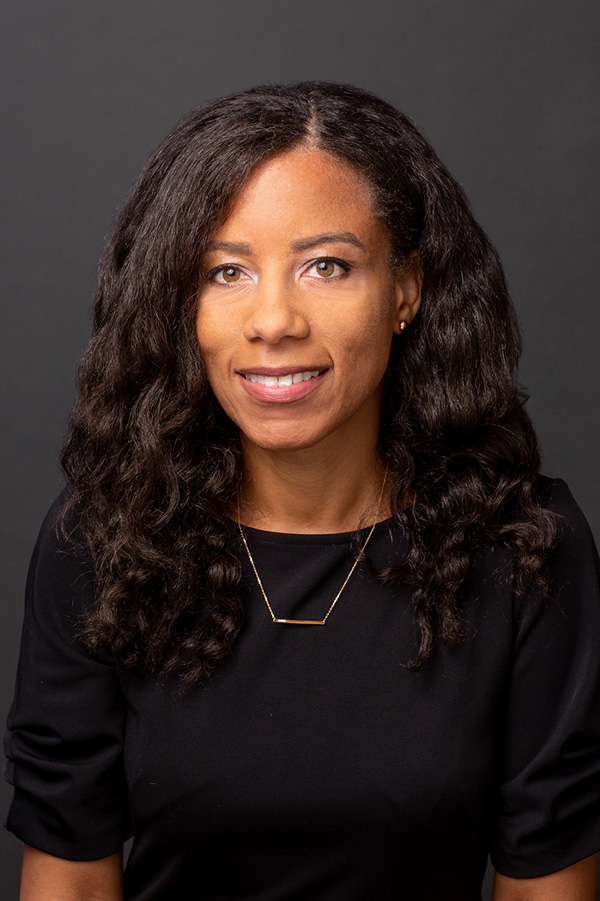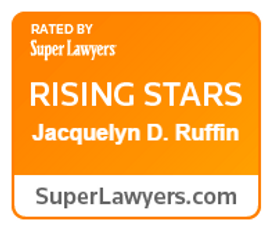 Jacquelyn Ruffin concentrates her practice in the areas of education law, real estate matters and business transactions. She serves as general counsel to two local school districts and special counsel to other public entities, such as joint powers agencies and healthcare districts. She regularly authors requests for proposals/bids for transportation services, grocery bids, construction and other business matters; assists in the negotiation, drafting, and execution of contracts, including purchase and sale agreements, leases, consultant contracts and development agreements; and prepares requisite statutory notices. Ms. Ruffin also advises public entity clients in matters related to the Brown Act, Public Records Act, the Political Reform Act and other laws pertaining to conflicts of interest, and statements of investment policy.​
She has also represented school districts in numerous real estate transactions (both acquisition and disposition) varying in value from approximately $500,000 to $14 million. In this capacity, Ms. Ruffin assists the districts in complying with surplus property laws, public bidding processes, and state and local land use laws. Previously, she helped with the oversight of expenditures from a $38,500,000.00 general obligation bond, including projects related to the acquisition of real property, construction of new buildings, and renovation of existing buildings.
Ms. Ruffin advises private clients, including nonprofit and for-profit businesses, in numerous transactional matters. Representative matters include forming, merging and dissolving corporations, partnerships and LLCs; guiding nonprofit clients through the tax-exempt application process; drafting bylaws, operating agreements, shareholder agreements and other governing documents; educating board members about their responsibilities; negotiating and writing third-party contracts; preparing deeds, easements and other real estate documents; and assisting clients with land use matters.
Prior to law school, she gained over a decade of experience in the nonprofit sector, including working with schools and youth programs in the Bay Area; serving with the AmeriCorps national service program in the Bay Area; working with the United Nations Development Fund for Women in West Africa and The Hague, Netherlands; and serving as a regional board member with Just Communities Central Coast, where received a Certificate of Special Congressional Recognition for her community service work.​
Ms. Ruffin became a Partner in 2018.
Ms. Ruffin obtained her law degree from UCLA School of Law in 2011. While in law school, she clerked at the Ventura County Public Defender's Office, clerked with the 
Hualapai Tribal Court of Appeals 
through the UCLA Tribal Appellate Court Clinic, and externed with the Honorable Harry Pregerson, U.S. Court of Appeals for the Ninth Circuit, gaining significant research and writing experience in all jobs. She was the recipient of the 
Earl Warren
, Ventura County
 Mexican American Bar Association
, and Henry De Garmo scholarships.
In 2014, the Pacific Coast Business Times selected Ms. Ruffin as an up-and-coming Business Leader under the age of 40. The exclusive "40 under 40" list recognizes 40 young, entrepreneurial professionals yearly in Tri-county area who have made a positive change in their community.​
In 2017, 2018, 2019 and again in 2020, Ms. Ruffin was selected to "Rising Stars" in the Super Lawyers list of Top Rated Lawyers.  She was named a Top Rated Schools and Education Attorney in Ventura, CA.   Ms. Ruffin was named to the 2017 "Who's Who in Professional Services" list by the Pacific Coast Business Times.​
In 2018, Ms. Ruffin was named one of the "Top 50 Women in Business" by the Pacific Coast Business Times and selected as the Editor's Choice in Professional Services for the publication.
"Brown Act Basics" May 24, 2016; January 26, 2017
"Potential Risks of Using Online Legal Services" March 7, 2017
"Is it Legal Under the Brown Act?  Yes, No, or it Depends...It's just not that Simple Anymore" April 26, 2017
"California Public Records Act and the Blurred Line Between What's Public and What's Private" June 20, 2017