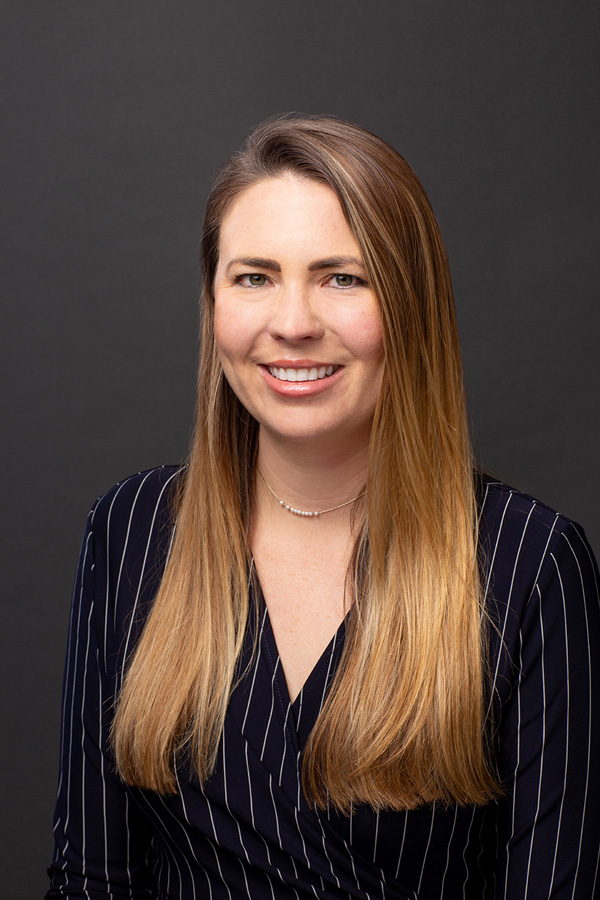 Ms. Collins joined Myers, Widders, Gibson, Jones & Feingold, LLP in July 2020. She brings with her an extensive knowledge of trust and estate law. Ms. Collins represents clients on matters involving all aspects of trusts and estates, from planning to post death administration.  Her practice includes a significant focus on the representation of fiduciaries in incapacitation and post-death administration of trusts, including expertise in real property sales and relevant tax laws.  In addition to estate planning and trust administration, Ms. Collins represents clients in conservatorship and probate matters, including representing clients in private mediation and estate litigation. Through her work, she helps families plan for death and incapacitation and strives to make post-death administration of estates as seamless and stress-free as possible for her clients. In particular, her vast experience in post-death administration work enables her to work with clients to carefully craft their estate plans to avoid future pitfalls.
She obtained her J.D. from the Ventura College of Law, where she was named class valedictorian and graduated with a certificate of concentration in estate planning. She earned her bachelor's degree in history from the University of California, Santa Barbara with honors. While at UCSB she served as the Vice President of Phi Alpha Delta pre-law fraternity.
Ms. Collins is a lifelong Ventura County Resident. She enjoys hiking, reading novels and visiting the beach. Her newest hobby is learning about, and caring for, indoor plants.
Ms. Collins is a member and past President of Women Lawyers of Ventura County. She also serves on the Executive Committee of the Estate Planning and Probate Section of the Ventura County Bar Association.  She previously coached Thousand Oaks High School mock trial team and served as an affiliate member of CMA Real Estate group. Ms. Collins is also a member of the Ventura Provisors Group.
Publications / Media Mentions
"Transfer on death deed: quick fix or big mess?" Citations (April 2016)
"Bringing civility to civil litigation" Citations (May 2015)
Speaking Engagements:
Ms. Collins is very well versed in public speaking and has given dozens of presentations over the years.  In particular, she has presented to the general public regarding the basics of estate planning and what happens if you do not have a plan in place.
She has also partnered with various local financial planners to offer presentations on special estate planning considerations for widows, high net worth individuals,  and families with minor children.
In addition, she routinely provides educational seminars to real estate offices around Ventura County to help educate realtors on how to handle the sale of real property from a deceased person's estate.
Recipeint of the Pacific Coast Business Times "40 under 40 Award" in September, 2021.  The exclusive "40 under 40" list recognizes 40 young, entrepreneurial professionals yearly in Tri-county area who have made a positive change in their community.