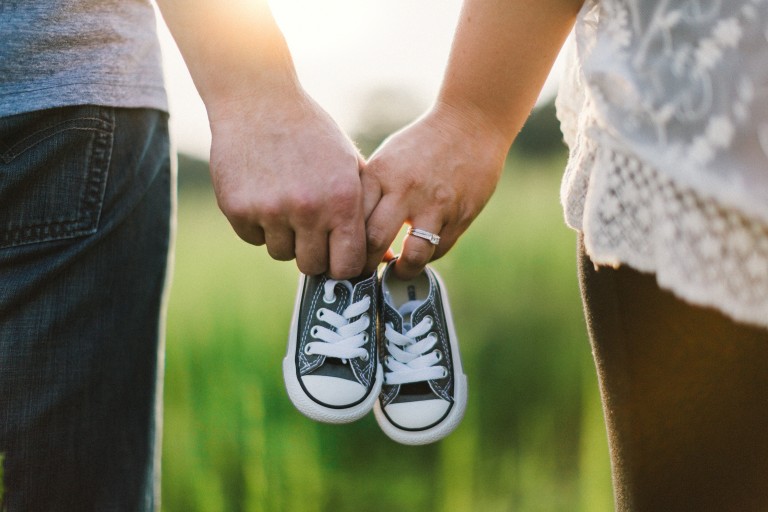 ---
No one wants to think about not being able to raise their own children, and none of us want to have to choose someone to raise them for us. The choice is difficult for us as parents, but the consequences of not making the choice are worse. If we never make the choice, then the decision is left in the hands of the court. Responsible parents should choose their children's guardians now, before it's too late.
Here are some considerations my wife and I contemplated when we chose guardians for our children.
1. List. The first thing we did was make a written list of all the people (and couples) that we would trust to take care of our children. Like most people, we started with our family. Our siblings and parents were (for us) the obvious choices. It is also worthwhile to consider close friends, extended family, caregivers, and teachers. We were blessed/fortunate to see that we have a long list of trustworthy people.
2. Love. From our list, we looked at each person and couple and asked ourselves if they would love our children the way we feel they should be loved. It seems like a tall order, but you might be surprised how many on your list are up to it and would gladly take on the responsibility. We also looked for people that are kind, loving, affectionate, respectful and patient. The guardians we as parents choose are the people we want our children to look to as role models. For my wife and I it was important to choose someone we liked to be around and respected. We chose people that we think will give our children the love they will need to grow into good people.
3. Principles and philosophies. My wife and I share certain beliefs and raise our children accordingly. We feel that our guardian should respect those beliefs even if they don't necessarily follow them. Some things we considered are:
Importance of family and friendship
Morals and values
Spiritual or religious beliefs and participation in a spiritual community
Level of education and the importance of education
Philosophy of child-rearing and discipline
Sports and extracurricular activity participation
Strength of their marriage
4. Logistics. We then looked to see if our choices were practical. The guardian(s) didn't need to be the rich uncle portrayed in children's movies, but at minimum they needed to be able to take care of themselves. Children are an expensive joy and privilege. However, your guardian's financial situation should not take them off the list. With sufficient life insurance and estate planning, your children can have all their needs more than taken care of. Below are some other practical questions we considered:
Age and health of the guardians and of the children. Could your chosen guardians really keep up with your one-year-old triplets?
Lifestyle. Is your chosen guardian a wildlife photographer that spends months in Patagonia?
Location. All our family lives in Southern California, would it be the best choice to send our children to live in rural Maine with Grand Aunt Viola?
Other children.  If your chosen guardian has other children, are they equipped to diffuse potential tension between children in the household?
Choosing a guardian for our children was a tough but necessary choice we had to make as parents. No choice will ever be perfect, because no one will ever replace you. Just think about what you care about most and trust yourself. Don't be afraid to ask people (especially those you are considering as guardians) for their input. A trusted friend or spiritual advisor can provide a valuable outsider's perspective. An estate planning attorney can be a valuable source for advice based on his or her experience, and more so if you and your spouse disagree on potential guardians or if you just can't decide.
Finally, remember to talk to everyone involved: the guardians, other family, and, when they're old enough, the children. Make sure everyone is comfortable with their roles and the choices you have made.