THOMAS / WOOLSEY / HILL FIRE INFORMATION AND HELP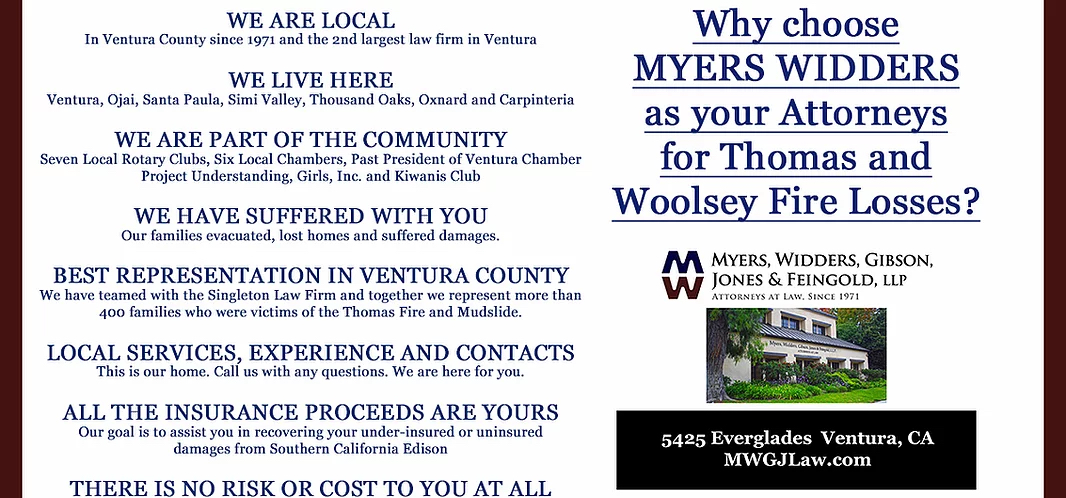 Our hearts broke in December. So many friends, co-workers, clients and neighbors were displaced or lost everything in both the Thomas Fire and the Thomas Flood. The Thomas Fire and Flood claimed 23 lives, burned 281,893 acres, displaced over 100,000 residents and destroyed over 1300 structures with 73% being homes. The City of Ventura lost 504 homes and another 104 damaged. We put together a helpful WHO TO CALL and WHAT TO DO list, and we continue to update information about the fire and the ongoing legal battle against Edison. This same information can be extremely helpful for the victims of the Woolsey and Hill fires. We want to keep you as informed as possible. Community strong! If we can be of any assistance, please call, click or come by.
FOR INFORMATION ON HOMEOWNERS OR RENTERS INSURANCE COVERAGE AND TO SEE IF YOUR DAMAGES ARE COVERED - CONTACT
DENNIS NEIL JONES
or
ERIK FEINGOLD
. THEY CAN REVIEW YOUR POLICY AND GIVE YOU STRAIGHT ANSWERS.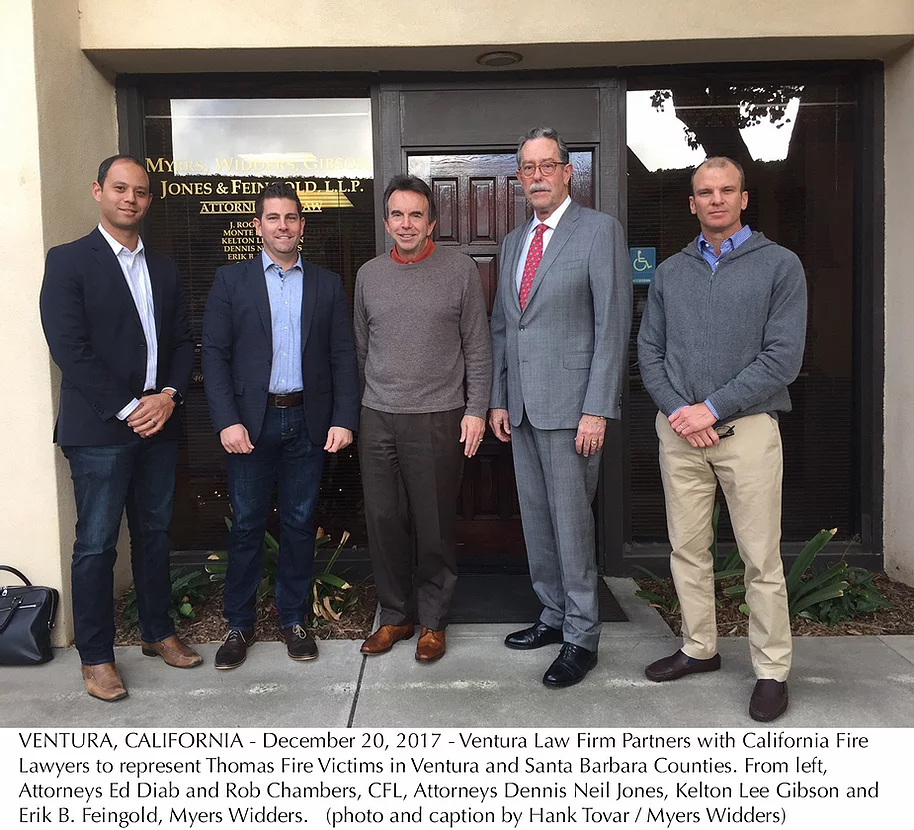 A fire victim's year-long battle with the insurance company